The SquadGurus Global Network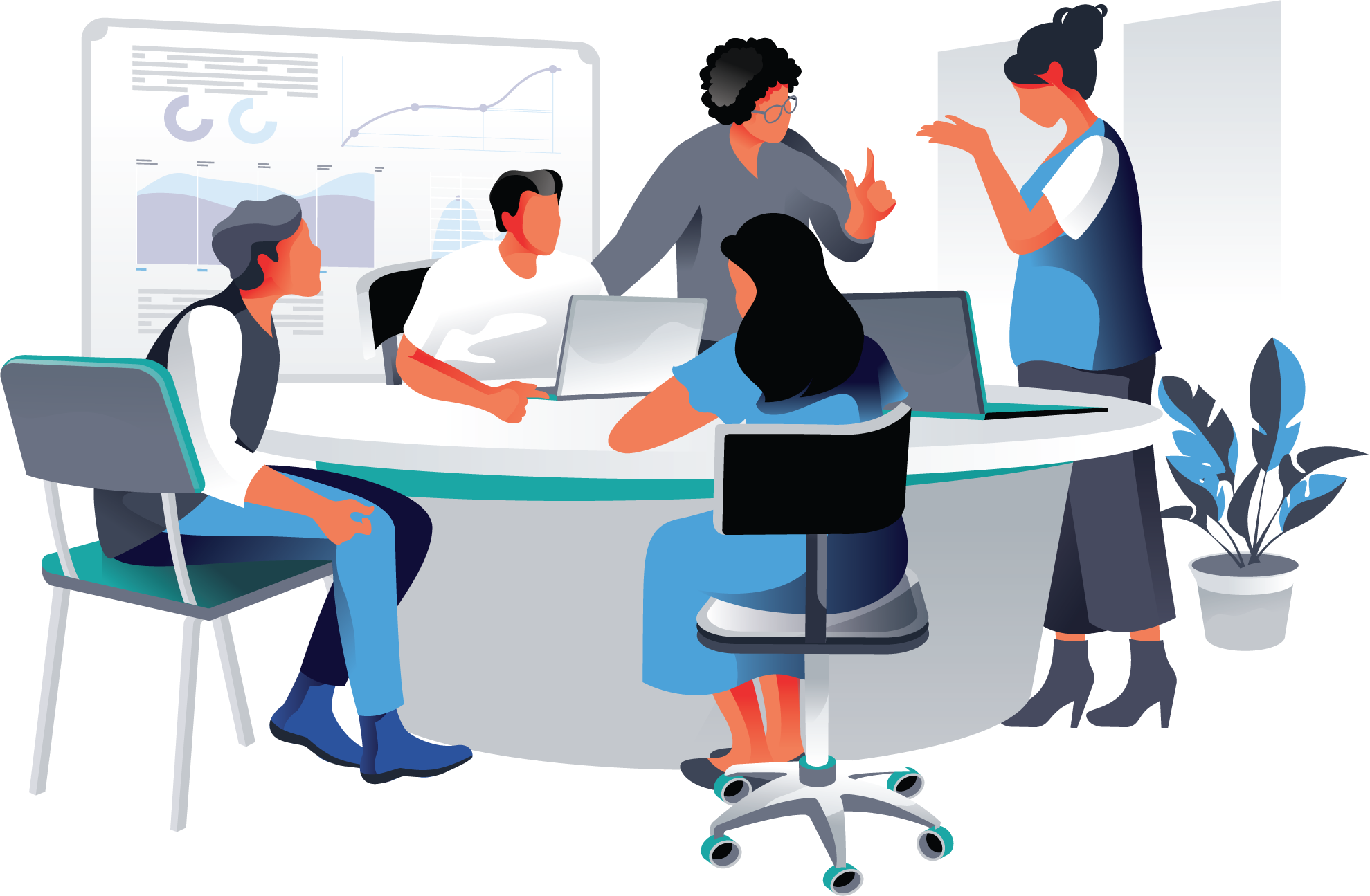 Published:
February 3, 2021
 | by John Treadway
The SquadGurus Global Network
In 2020 we learned a lot about what our clients valued in our model. The guidance and advice? Yes. Our market knowledge and network? For sure. The ability to scale? Absolutely!
We actually had a fair bit of success engaging with multiple clients. There was clearly a need and we had some value to bring them along the way. And, it was not as we had expected it to be (is it ever??).
In some cases, the need was advice and guidance along with a referral to providers we know and trust. In others, the desire was for SquadGurus to aggregate the capabilities of multiple providers under a single contract and be responsible for their success. Either way, we were satisfying the underlying need for our clients to scale and gain access to talent to help them achieve their desired outcomes.
The basic underlying need we identified is that customers need scalable solutions to access the massive global market of offshore and nearshore delivery providers. There are literally thousands of providers with new companies appearing continuously, each with their own capacity and solution capabilities.
The questions clients are asking include:
How do I understand the tradeoffs between global delivery markets and providers enough to feel confident in their decisions so I can move forward?
How do I identify, screen, and engage across such a huge, diverse and opaque market?
How do I quickly find the talent I need when I need it?
How do I spin up and down teams for short-term projects without having to go through the lengthy and time-consuming process of procurement, contracts and onboarding?
How do I manage quality, price, and speed of delivery in a consistent way across my provider vendors?
How do I find and engage with niche providers of emerging technology skills?
Can I work with multiple providers but get a single invoice and reporting model so I can truly understand where my money is going and the results I'm getting?
Our Answer? The SquadGurus Global Network
At SquadGurus, we are aggregating our large and growing network of provider partners to provide a virtually limitless pool of talent, technical capabilities, cost structures, and solutions to our clients. We also provide a flexible model for our clients who can choose how they want to engage and why.
The SquadGurus Global Network (SGN) is not just a random list of providers. Instead, we conduct due diligence on the most promising and highly recommended providers, negotiate preferential terms for our clients, and build a consistent operating model across providers.
How it Works
It starts with your requirements. What are you looking for and when? The SquadGurus platform allows you to post your services opportunities for our providers to see.
Here are some of the solutions the SquadGurus Global Network can deliver:
Software development, engineering and QA
Software refactoring & modernization to the cloud
Cloud engineering and DevOps / automation
Cloud migration
What are the other requirements you have that we need to consider?
Some factors may include:
Time zone – nearshore vs. offshore
Language & culture
Relatable references and qualifications
Cost
Delivery models
We then publish your needs to the SquadGurus Global Network, our database of screened and vetted provider partners in multiple delivery regions, to find one or more matches. We leverage our market knowledge and network to identify a range of providers with different skills, capabilities, and capacities and match this against your requirements.
SquadGurus Benefits
Advisory support – ongoing objective advice and guidance to help you plan for the future and achieve your business goals
Easy administration – one contract and point of contact to cover multiple providers
Lower procurement costs – reducing the number of vendors, contracts to sign, etc.
Fast scaling – give us your requirements and start moving without the need to wait for contracting
Single point of contact – SquadGurus is on the hook for your happiness and provides a unified model escalation and service assurance across providers
Simplified billing we aggregate the timesheets, expense reports and other documentation from all of your providers into a consolidated and consistent invoice
Customer success management – we assign a CSM to work with you and your providers and drive regular business reviews, facilitate communication, work out any issues affecting your satisfaction, and so on.
Getting Started
Join SquadGurus "Join as a Client" link above using the menu link in our navigation bar above. Then you can either use the self-service portal to begin posting your "Opportunities", or work with your Customer Success Manager (assigned after you join) and they will help you get going.
Still not sure? Schedule an appointment to speak with SquadGurus via the "TALK TO US" button at the top of our site.
Are you a service provider looking to join the SquadGurus Global Network? Apply to Join SquadGurus as a Service Provider above, or schedule an appointment with the link above.
We can't wait to start working with you!
Our Mission
To bring you only the best solutions from leading and emerging global delivery locations. Our large and growing SquadGurus Global Network of provider partners can handle any time, size and duration of project or long-term need.