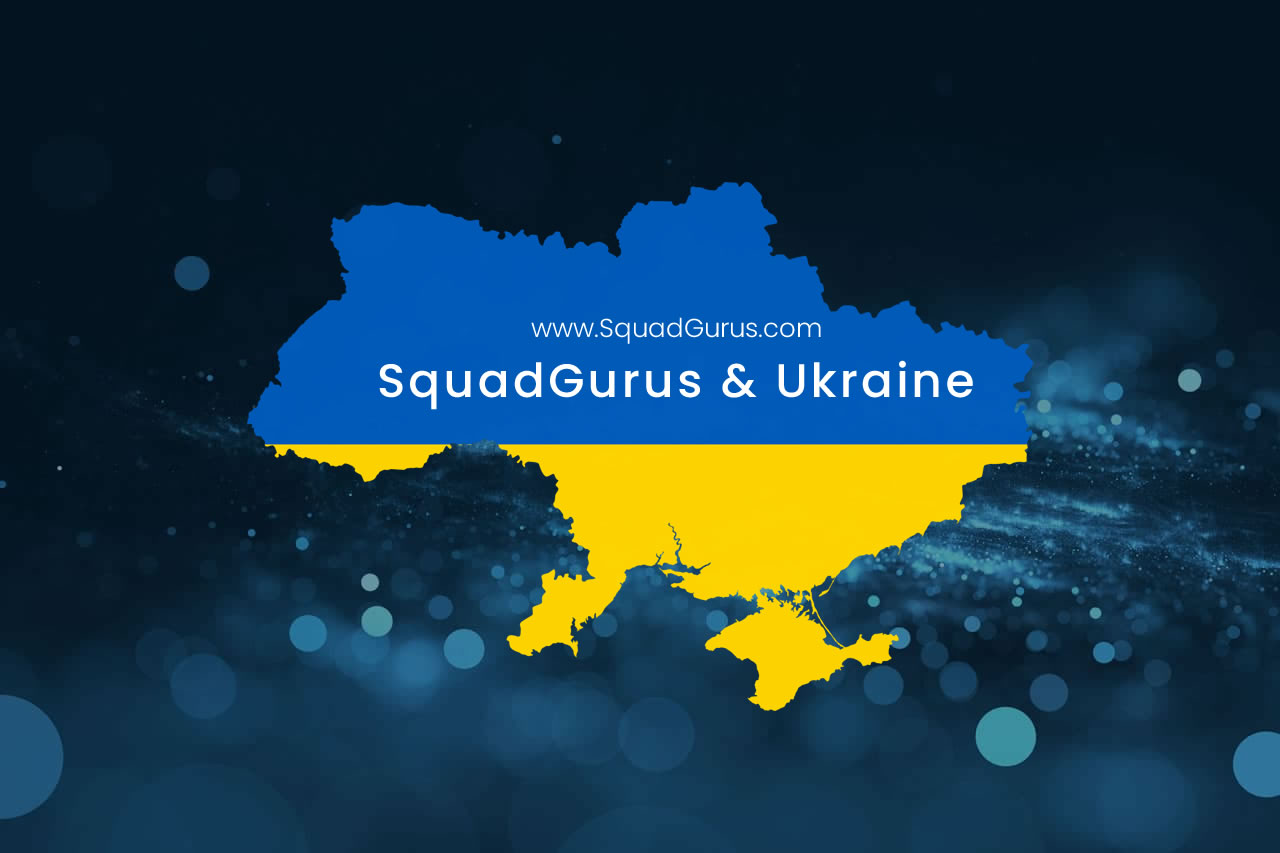 Published:
March 2, 2022
 | by John Treadway
SquadGurus and Ukraine
The tragic and indefensible invasion of Ukraine by Russia and Belarus has shocked all of us. As citizens of the world, we are all impacted in one way or another by these events. Our prayers, thoughts and safe wishes are with the Ukrainian people.
SquadGurus is a global company, with partners throughout Europe, Latin America, Africa and Asia. Several of our partners and friends are in Ukraine – in cities including Kharkiv, Kyiv, Lviv and others. Ukraine is a beautiful country with a rich history and wonderful people, many of whom I consider my friends.
Ukraine is also a very large technology hub with a superbly talented workforce and home to over 1,000 high-quality IT service providers. In the midst of this conflict many of them are reporting disruptions. This is to be expected. We expect this to be a temporary situation given the importance of the technology sector to the Ukrainian economy.
Romain Rebour is our head of Customer Success and EMEA and resides in Krakow, Poland. He and many others are working to provide accommodations for Ukrainian people throughout Europe, and is involved in NGO and other efforts to ensure continuity for both the people and the technology sector. I'm sure many of our other partners in Poland, Romania and other countries in Europe are doing the same.
SquadGurus stands by our partners and friends in Ukraine and looks forward to continuing our collaboration with them for software, cloud and other technology requirements when they are ready (hopefully very soon!).
Thank you for your support!
John, Lisa and Romain
Our Mission
To bring you only the best solutions from leading and emerging global delivery locations. Our large and growing SquadGurus Global Network of provider partners can handle any time, size and duration of project or long-term need.